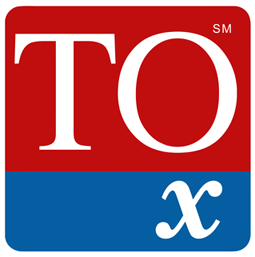 Toxaemia (TOx)SM
Systemic Toxicity (Autointoxication), in Acute and Chronic Inflammation
Anatomy, Physiology & Pathology of the Emunctory System: Emunctology

Course: Toxaemia (TOx)SM

Toxemia: Systemic Toxicity (Autointoxication) in Acute and Chronic Inflammation

With the special study on: Emunctology which is the Clinical and Academic Research Study on the Anatomy, Physiology of the Emunctory System, and its effect in the cause of Pathology, mechanisms of development (pathogenesis), structural alterations of cells (morphologic changes), and the consequences of changes (clinical manifestations) in disease.

Requisites: AP&P

Who should attend: Health Professionals and Health Students with an interest in Toxaemia, Auto-Intoxication, Metabolic Toxicity.

Change of Mind & Refunds: Our courses are given to the best standards and are second to none. But each person is different and we understand that things may change.

Our Guarantee to our students
If for any given reason you changed your mind after paying for any course but before taking a class then we will refund your payment :"no questions asked". If you attended one or more classes and then had a change of mind we will refund you per each day you haven't participated: "again no questions asked".

Toxaemia (TOx)
Total Hours: Toxaemia (TOx)SM

Dates: January / February 2020

Location: Brazil, South America

Course Fees: £3,000

1. Scientific Study Hours: 80 Hours during a 6 month period
2. Classroom Lecture Hours: 36 Hours in 48 Lessons (à 45 min.)
3. Clinical Training Hours: 20 hours of Clinical Training in Toxaemia (TOx)SM

The classroom lectures and clinical training are given during 10 days in the following manner 5 days followed by 2 days off and followed by another 5 days of training.
Not Profit Organization

Please note Volksmed School of Health and Pharmacology is a Not For Profit Organization.

Please Note

The School is not part of the Medical Trade, thus not affiliated neither in the past, present nor in future with any organization public or private calling themselves, or claiming to give medical trade treatments. Graduates from Volksmed School of Health and Pharmacology having obtained the School Private Title of "Dr", "a doctor" or similar, should take care not to imply that they hold a general "medical" qualification in case they do not. The School doesn't gives any medical qualifications or titles, the School Students aren't medical doctors and aren't registered with the General Medical Council, and don't practice Medicine.
---
"History teaches us that the views of modern times constantly revert to those points which were regarded by earlier observers as settled, and thus, particularly nowadays, when so few have leisure for the historical study of science, there is perhaps ample justification for bringing old notions within the intellectual view of a succeeding generation." - R. Virobow's Preface to his "Gesammelte Abhandlungen zur Wissenschaftlichen Medicin" 1856
---
Military Applications of Dietetics, and Pharmacotherapy in the Forces

''How can auto-intoxication (self-poisoning by toxic matters generated within the intestinal canal or other part of the body), that rarely recognized disease, which has directly or indirectly caused more invalidism and mortality in the United States Army than all other pathogenic causes combined, be prevented?" - Major L. L. Seaman, MD, LL.D., Surgeon, USV

Understanding Virus, and How to Avoid, Prevent Epidemics
To Ensure National Health Security, and To Maintain the Defence Forces Unaffected

Government officials are either un trained in Medical Trade or are Medical Trade trained or advised. Health and Medicine are two different and totally opposed things. Government officials get their information and advise from the Medical Trade, and so does the Media, and by consequence the larger portion of the world population. Ignorance breeds stupidity and Medicine, Medical Science, Medical Trade is the result! In principle what ever the Medical Trade says the Truth is normally 160 degrees in the opposite.

Viruses where both made, created and in existence in this planet earth before man, not after man. If Viruses where a menace to man life, any type of life would have already long gone had disappeared.
Contact Us

---



United Kingdom Registered


Principado da Boa Nova
Essenia
Bahia, Brasil


volksmedicine@gmail.com

United Kingdom Registered

UKPRN: 10055317


Cangrejeras 1500
San Pedro de la Paz
413000 Concepcion, Chile






---

School of Health & Pharmacology © VOLKSMED ® Est. 2014